The People at WAIS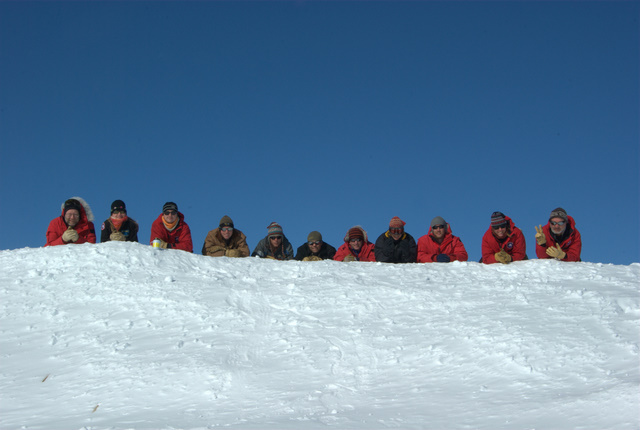 Here's a Drillers group picture for 2009-2010. From the left, there's me,
Krissy, Nicolai, Jay, Ben, Rob, Patrick, Elizabeth, Josh, Lou, and Dave.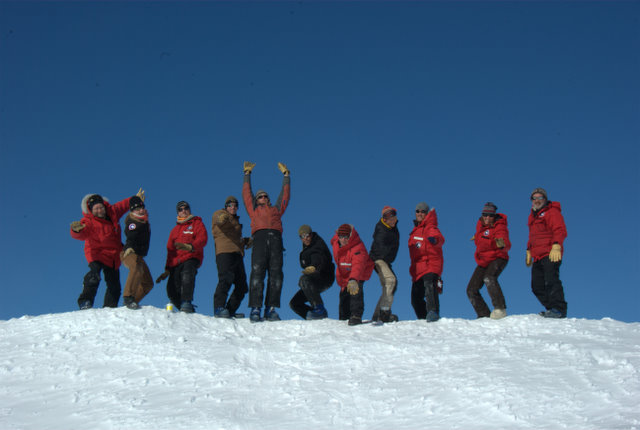 Here's a crazy group shot. We were try to, well, they said surf, but apparently
someone near the center of the shot didn't get the memo.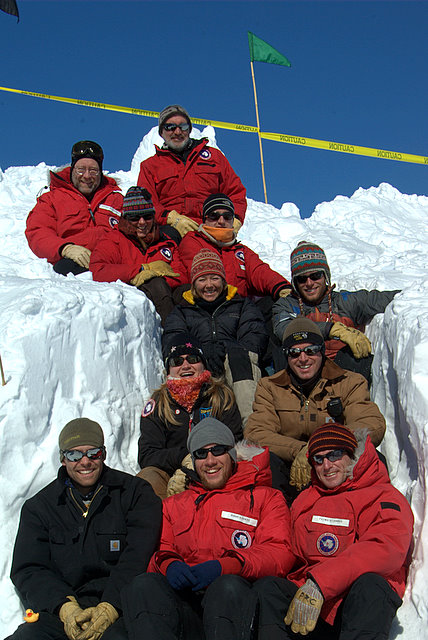 Here's another group shot where you may have half a
chance to see our faces with some resolution. From the
top left, Me, Dave, Lou, Nicolai, Elizabeth, Ben, Krissy, Jay,
Rob, Josh, and Patrick. This was taken on the stair case cut into
the snow trench wall at the drill end of the Arch.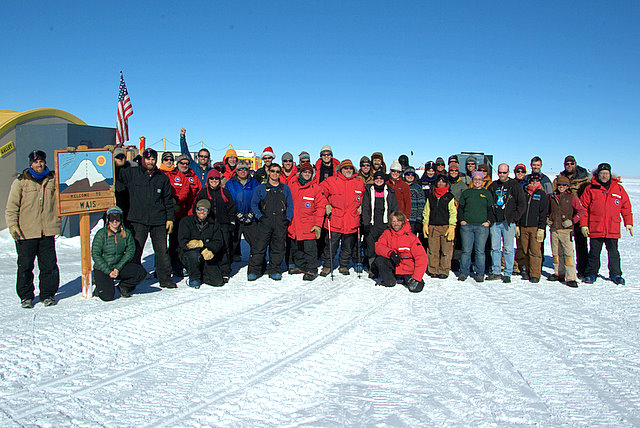 Here's the entire camp group photo. Brian (center kneeling) and myself (far
right) had cameras with timers and ran to get in the shot. The galley is on
the left, with the flag. Our "Welcome to WAIS" sign is a distorted profile view
of the glacier we are on, and the real ground (brown) kilometers beneath us.
The dividing line being representative of our (top "Divide") location on the
glacier which flows to two sides of the continent.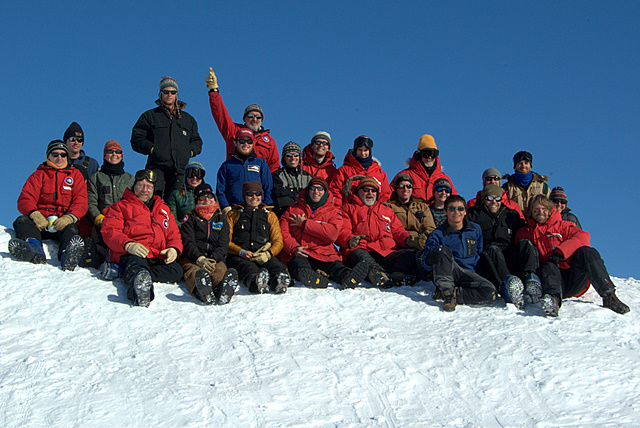 Here's a group shot of the drillers and ice core handlers at WAIS.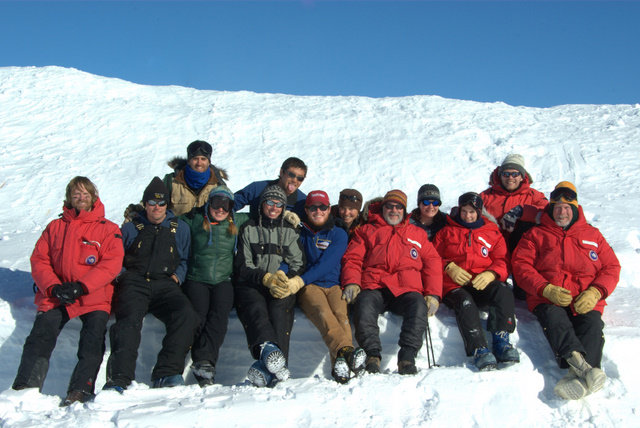 And here's just the ice core handlers.